Slaps will fly in April. Popular SLAP FIGHT is coming to O2 universum
march 8, 2023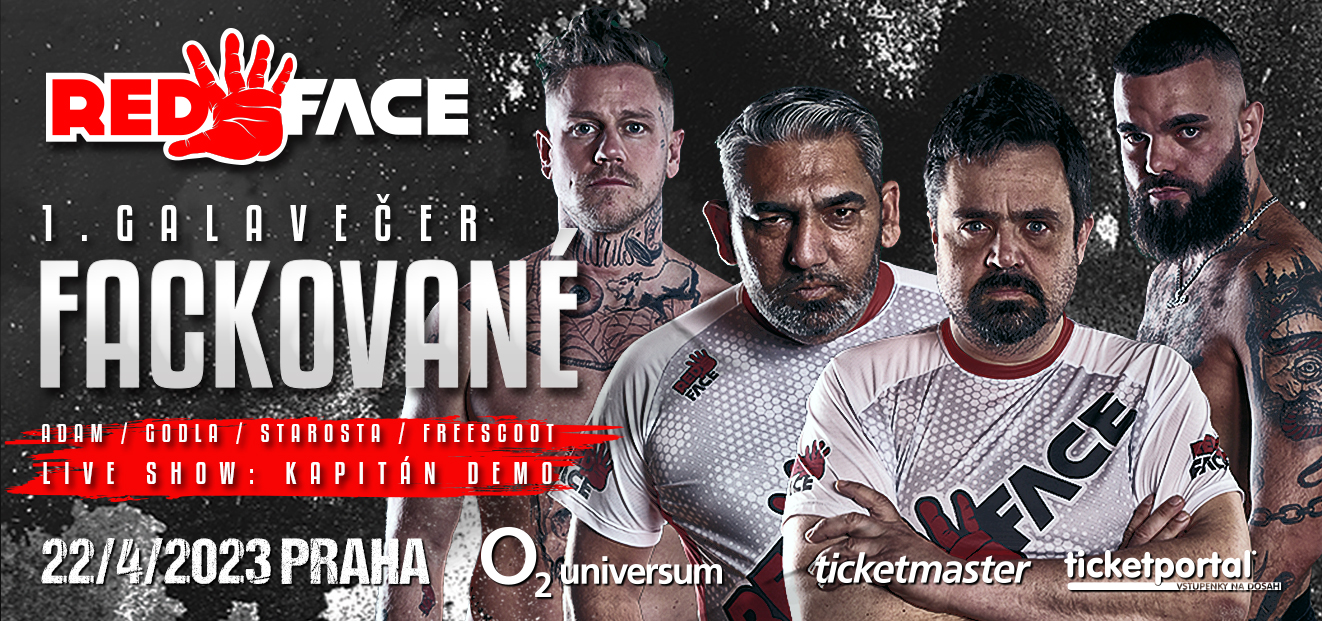 The Red Face organization brings globally popular slap fight tournaments to the Czech Republic. An epic show awaits you.
As part of the gala evening, 14 slaps fights will be presented. It will be fought in two categories. Men up to 90 kg and men over 90 kg. These categories fall under the so-called pyramid, where there will be competition for advancement to the next gala evening, and the winner will take home 1 million czech crowns at the end. Another specific category will be the so- called show fights of well-known faces from the ranks of celebrities. Spectators can look forward to a show full of surprises, turning points and revelations as part of the first gala evening.
During the gala evening, the world champion Captain Demo will perform.
You can look forward to the following matches:
ZDENĚK GODLA VS. STAROSTA ŘEPORYJÍ PAVEL NOVOTNÝ
ADAM RAITER VS. FREESCOOT
NIKOLA LAUBEROVÁ VS. EVA PLASTIC QUEEN
ABE CHARVÁT VS. TOMÁŠ CHLUP
JANA DUCHOŇOVÁ VS. KATEŘINA ČAVAJDOVÁ
DENIS BURKET VS. MAX GREEN
And more.
THE OFFICIAL SELLERS OF TICKETS FOR EVENTS AT THE O2 UNIVERSUM ARE TICKETMASTER AND TICKETPORTAL. WE DO NOT WARRANT THE VALIDITY OF TICKETS PURCHASED FROM OTHER SELLERS.