Contract with O2 universum to rent space to set up vaccination centre concluded
26.Únor 2021
Representatives of Bestsport, a.s. and the Central Military Hospital – Military University Hospital Prague (UVN) concluded a contract to rent the premises of the O2 universum for the establishment of a high-capacity covid-19 vaccination centre.
"The signing of the contract concluded a three-week negotiation of the terms of the lease and the organisational powers. I appreciate that we have been able to agree with O2 universe that once it starts operations, the rented space will be used efficiently. Negotiations for the lease of the O2 universum for a large-scale vaccination centre were initiated on the basis of an offer of free rent, and therefore for a symbolic amount of CZK 1,000 for the entire duration of the lease, which the O2 universum complied with. We also agreed to cover demonstrable costs for services that the O2 universum will help to provide for the operation of the vaccination centre, such as cleaning common areas, surveillance of common areas, accreditation services, meals for the staff of the vaccination centre and others. The costs of heat, hence cooling, water consumption and electricity related exclusively to the operation of the vaccination centre will also be covered," summarises Professor Zavoral, director of the UVN.
"On the part of the owner of the multi-functional O2 universum centre, the PPF Group, the premises were offered for a symbolic amount with a view to contribute to the management of the pandemic by vaccinating a large population as quickly as possible," adds Bestsport Chairman Robert Schaffer.
The contract is for a fixed term, until 31. 7. 2021, with the possibility of an extension. The contract will be published in the contract register.
The government approved the plan to build a large-scale vaccination centre in Prague's O2 universum on 18 January 2021.
Preparations for the operation of the vaccination centre continue. Expert working groups meet regularly and prepare logistical and staffing arrangements. IT experts develop the application and its connection to other systems; with an integrated rescue system, security is guaranteed.
Jitka Zinke, press secretary of the UVN
Jakub Špetlík, marketing & PR Bestsport, a.s.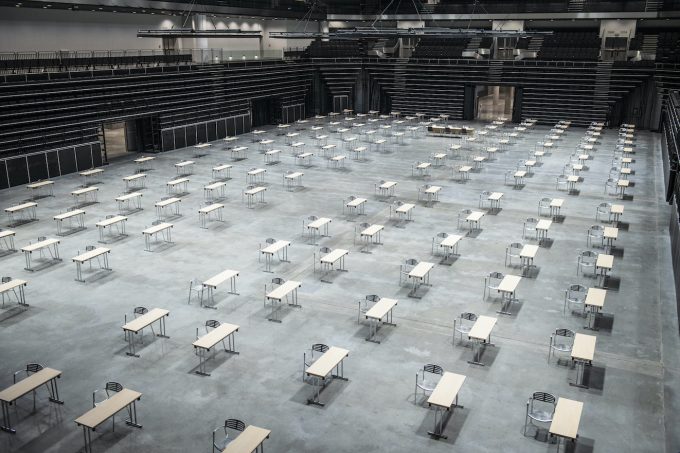 Photo: Karel Cudlín