Entertainment program TIKI-TAKA live in Prague's O2 universe on March 8 and 9, 2024
november 13, 2023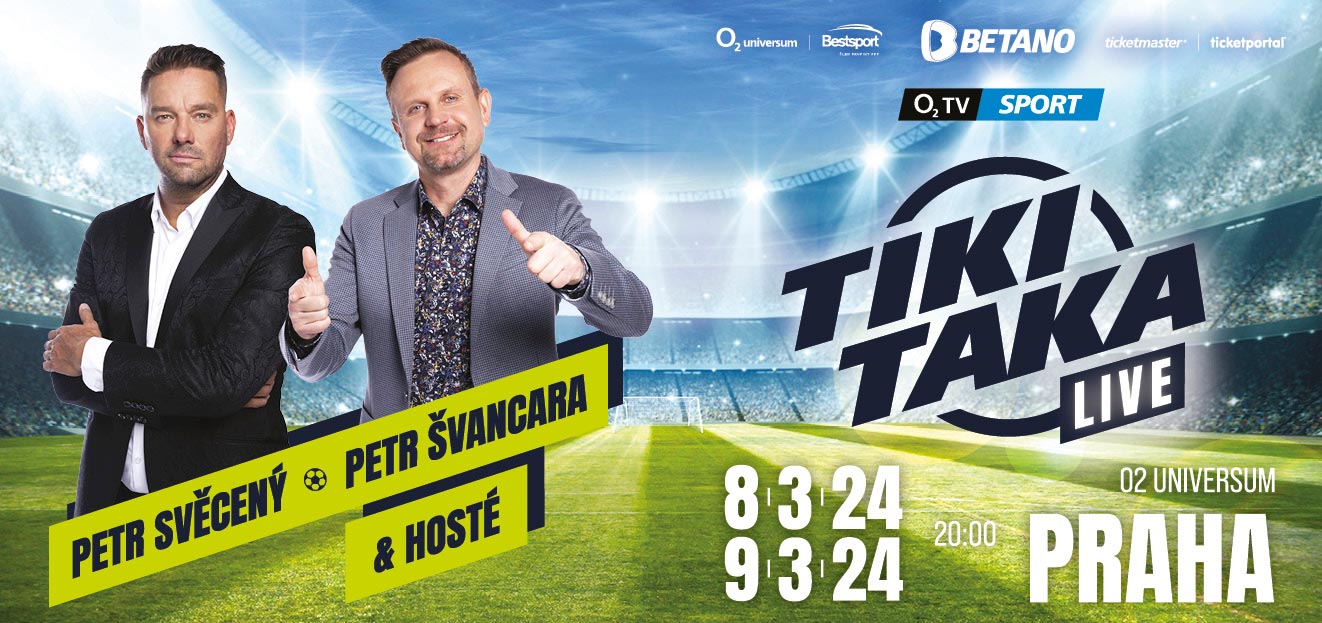 TIKI-TAKA is a fun show that is a bit different from what you know from TV screens.
This time, host Petr Svěcený will meet live with the audience of the popular talk show on March 8, 2024 at the O2 universum Prague. The overwhelming interest has led to the addition of a second show on March 9, 2024.
Their interesting guests will also be on stage with the moderator duo Petr Svěcený and Petr Švancara to evaluate, analyze and comment on the happenings on the Czech and international lawns.