HANA HEGEROVÁ – CONCERT HONOR
november 22, 2021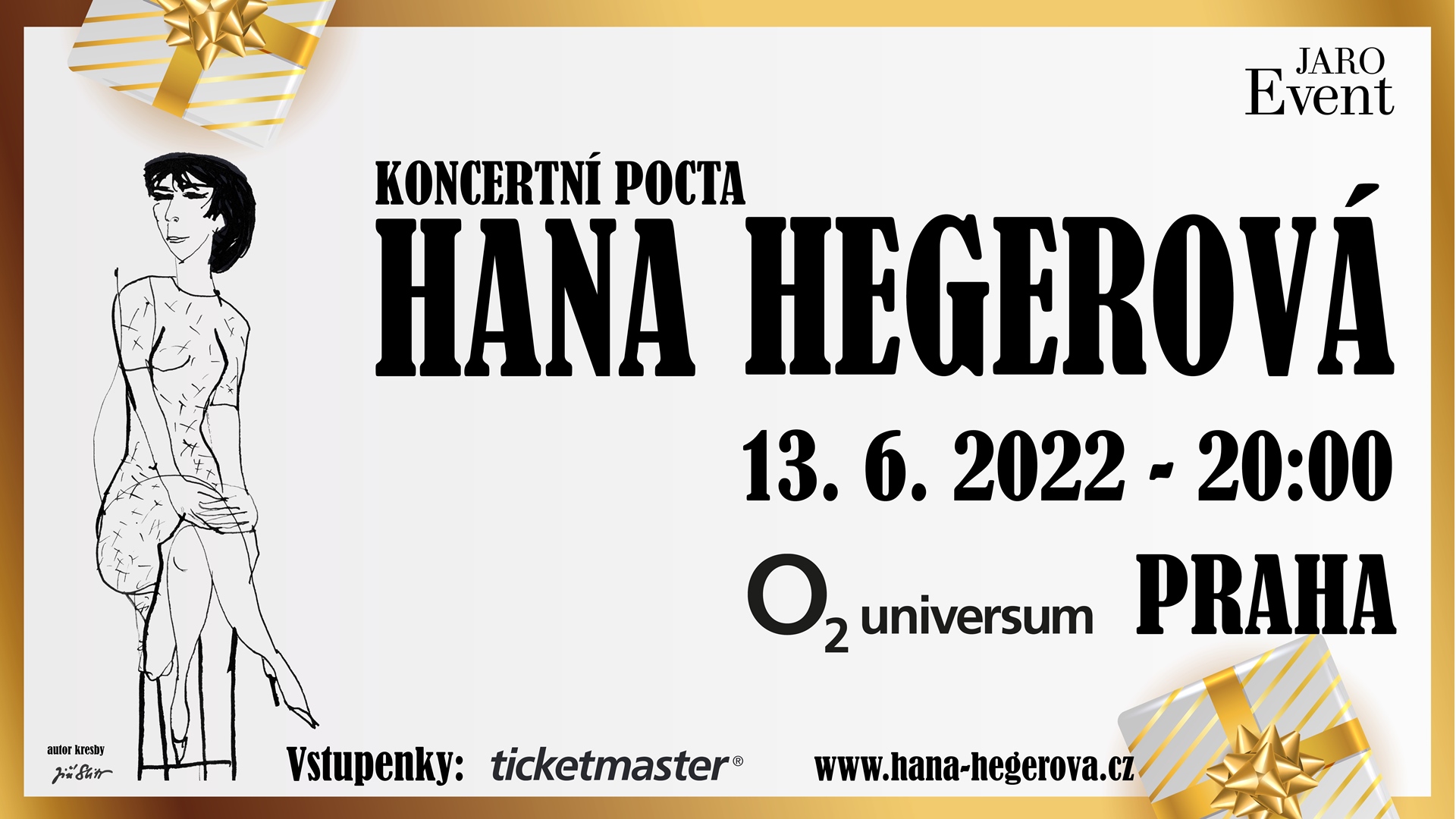 After the phenomenal success of the HANA HEGEROVÁ 88 concert in 2019, which was a celebration of the 88th birthday of this excellent singer, the idea arose once a year to commemorate these unforgettable hits and celebrate the birthday with a big concert, in which Mrs. Hana Hegerová personally participated. The pandemic situation and the departure of Mrs. Hegerová made the continuation of the concert just a memory. But it will not be an ordeal, but a celebration of the life and beautiful melodies that all Hana Hegerová fans have enjoyed for several decades.
The concert, which will take place on June 13, 2022 at 8 pm in Prague's O2 univesum, will be unrepeatable in many respects. The musical accompaniment will be provided by a large symphony orchestra (Pardubice Chamber Philharmonic Orchestra in an expanded cast) and 13 personalities from not only the music industry will perform. The individual names of the performers will be gradually revealed on Facebook @hanahegerova. The selection of guests was made with the strong support of Mrs. Hana Hegerová. During the evening, not only the biggest hits will be heard, but also songs that have been wrongly left out. And all in a form that all fans know and love well. Come and experience an evening that will never happen again!
THE OFFICIAL SELLER OF TICKETS FOR EVENTS AT THE O2 UNIVERSUM IS TICKETMASTER. WE DO NOT WARRANT THE VALIDITY OF TICKETS PURCHASED FROM OTHER SELLERS.