LP will present their new album "Love Lines" to the audience at the O2 universum
september 28, 2023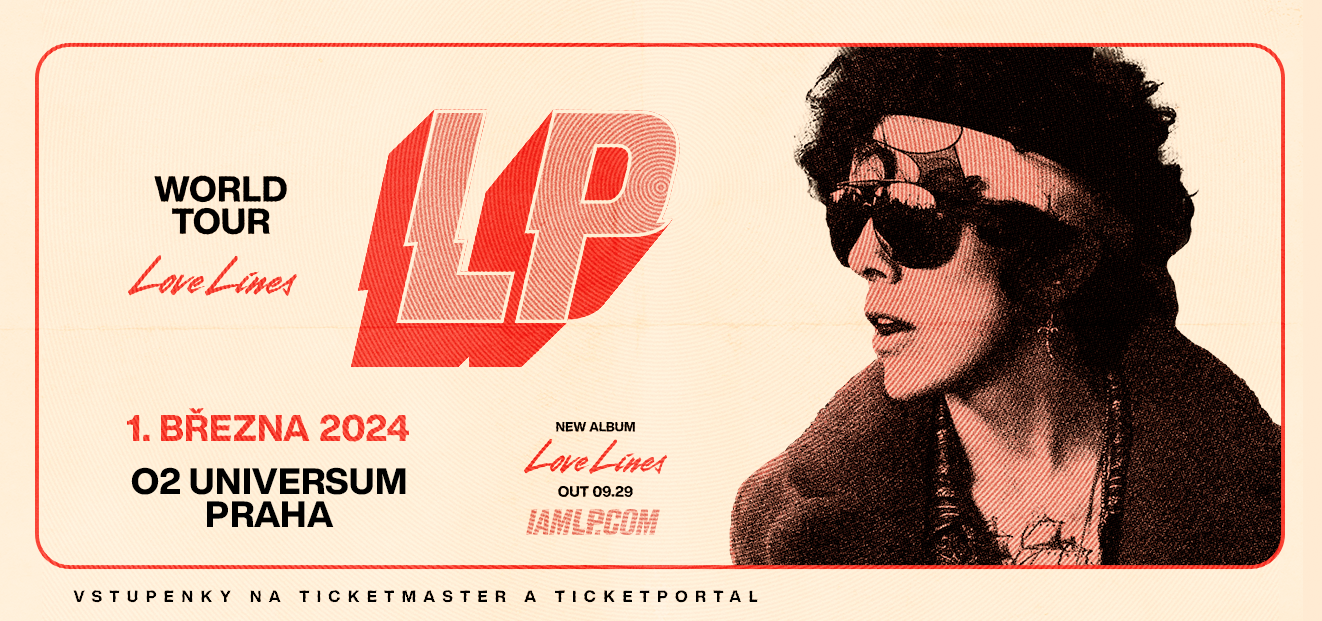 With powerhouse vocals, genre-bucking attitude, and a sharp pen that distills potent feelings into soaring pop hooks, LP has become one of the most internationally beloved singer-songwriters of their generation. Skyrocketing to fame with 2017's "Lost On You," a heart-penetrating folk ballad that hit No. 1 in 18 countries, the Los Angeles-based artist has captivated an audience of over 25.7 million monthly listeners/viewers who pack their transcendent, sold-out shows around the world in more than 150 cities. LP's unparalleled catalog has amassed over 3B streams globally, filled with universal anthems of transformative love and self-discovery, capturing the complexity of the human experience through their eyes. "Songwriting is a way for me to go to the center of my own world," LP explains, "and find the originality I needed to get for myself."
They emerged in the early 2000s with their daring blues rock-inflected debut Heart-Shaped Scar and 2004's Suburban Sprawl & Alcohol, which brought two major label deals that yielded no records. Yet, on the power of their performance skills alone, LP soon landed a publishing deal where they got to learn to write songs alongside legends who had already scored hits that "made them like 50 million dollars, fer sure," LP jokes. "I was sitting at the feet of these giants." Seeing their songwriting breakthrough with Rihanna's 2011 hit "Cheers (Drink to That)," they have also penned hits for Cher, the Backstreet Boys, Céline Dion, and Christina Aguilera.
A once-in-a-lifetime talent who possesses both wit and introspective depth, LP sees songwriting as their life's calling, likening it to the art of comedy. "It's putting someone at ease, helping their mind let go and get them ready to receive these emotions. Then they can let the song speak to their soul in the way that they want." LP also calls performing their "connection to the world," which will no doubt be further strengthened with the new album, Love Lines. "I'm trying to reach out to more people all the time," they add. "To make people feel good for even three minutes of a song."
THE OFFICIAL SELLERS OF TICKETS FOR EVENTS AT THE O2 UNIVERSUM ARE TICKETPORTAL AND TICKETMASTER. WE DO NOT WARRANT THE VALIDITY OF TICKETS PURCHASED FROM OTHER SELLERS.