Marian Vojtko will celebrate his round jubilee with a gala concert at the O2 universum
december 3, 2022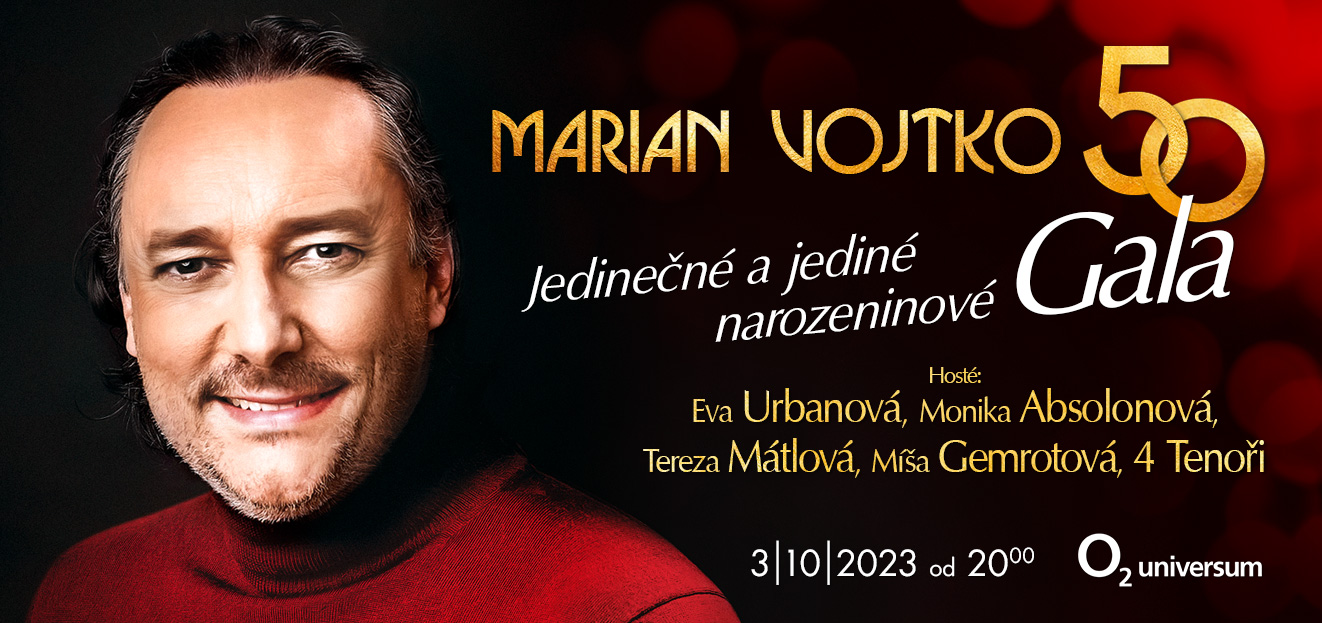 Experience the unique and only birthday gala concert of Marian Vojtek, who is celebrating his round jubilee. Yes that's right, Marian is 50 …
Marian Vojtek, winner of the Thalia Award, is well known from the musicals Dracula, Monte Cristo, Jekyll & Hyde, Kleopatra and others. He also excelled in famous works by Mozart, Strauss, Puccini, etc. Marian also has in his repertoire the world's famous hits of popular music and has countless vocal collaborations and projects to his credit. And we will certainly remember most of them live in O2 universum.
At this completely unique concert you will also be welcomed by Eva Urbanová, Monika Absolonová, Tereza Mátlová, Míša Gemrotová and 4 Tenors, each with their own musical contribution and congratulations.
Marian's birthday present awaits us, full of emotions, star guests and unforgettable experiences, wrapped in a breathtaking atmosphere. We have tied a beautiful bow on it in the form of unique staging, exclusive arrangements and orchestrations. We will be part of an extraordinary evening with a beautiful setting, performed by a fantastic orchestra made up of leading musical personalities.
Come and enjoy a true concert gem that will entertain, delight, move and celebrate the anniversary of our Marian Vojtek.
THE OFFICIAL SELLERS OF TICKETS FOR EVENTS AT THE O2 UNIVERSUM ARE TICKETMASTER AND TICKETPORTAL. WE DO NOT WARRANT THE VALIDITY OF TICKETS PURCHASED FROM OTHER SELLERS.