The best of Czech gastronomy will meet in May at the Czech Gastro Fest in the O2 universum
february 28, 2023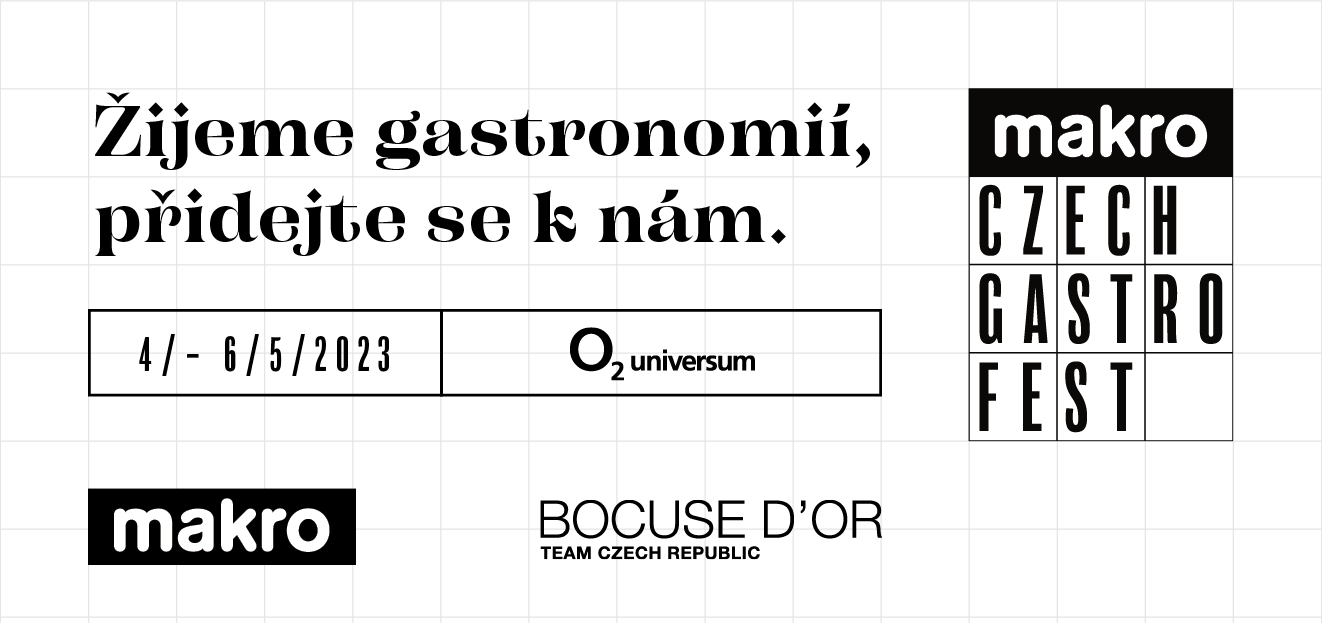 We invite you to an event that will write a new chapter in Czech gastronomy. Thousands of professionals will soon meet under one roof, in the generous space of Prague's O2 universe, to connect, inspire and move Czech gastronomy forward.
Lovers of food and good drink will also enjoy themselves, as they will be able to taste a menu from the best of Czech gastronomy.
More information at www.makroczechgastrofest.cz
THE OFFICIAL SELLER OF TICKETS FOR EVENTS AT THE O2 UNIVERSUM IS TICKETMASTER. WE DO NOT WARRANT THE VALIDITY OF TICKETS PURCHASED FROM OTHER SELLERS.