The eighth year of HumbookFest, the festival of books that move your world
june 19, 2023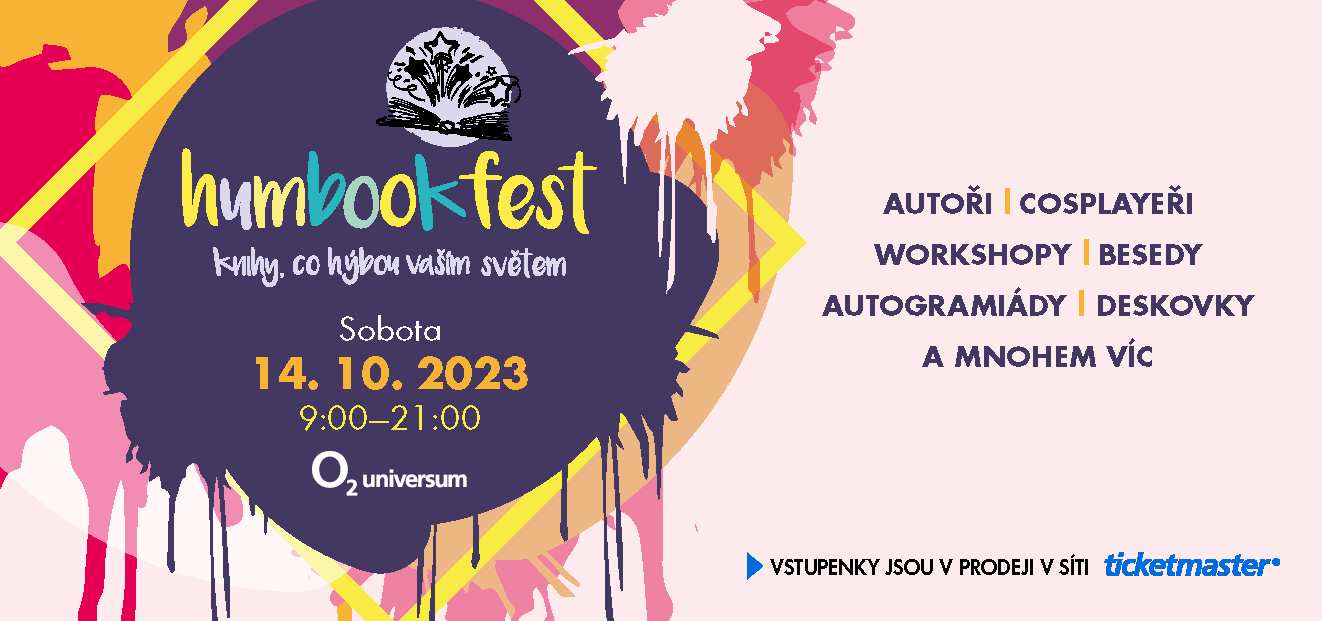 HumbookFest is a literary festival for young adult readers that is unparalleled in Central Europe. This year's eighth edition will be held on Saturday, October 14, in Prague's O2 universum, and in style: visitors will be offered great Czech authors and other creators, thematic talks, workshops, as well as star foreign guests Brigid Kemmerer, Neal Shusterman and Stacey Marie Brown. And of course there will also be a show of fantastic cosplays, a game zone and lots of other original activities.
Brigid Kemmerer is the author of the young adult bestsellers More than We Can Tell, Letters to the Lost or Call It What You Want. Another foreign writer will be Stacey Marie Brown, who debuted in the Czech Republic with the first volume of the fantasy series Savage Lands and will present the second volume at HumbookFest. And the golden nail at the end – Neal Shusterman! The award-winning author has over three dozen books to his credit, including the mega-successful Scythe series, which is currently being made into a Hollywood blockbuster.
In addition to foreign authors, Czech writers will present themselves – both established names and newcomers to the literary world. At the discussions, we will deal with current topics that move not only the book world of young readers. All this and much more will be HumbookFest 2023!
You can find more information about HumbookFest at www.humbook.cz and on Humbook's social networks.
THE OFFICIAL SELLER OF TICKETS FOR EVENTS AT THE O2 UNIVERSUM IS TICKETMASTER. WE DO NOT WARRANT THE VALIDITY OF TICKETS PURCHASED FROM OTHER SELLERS.