The seventh edition of HumbookFest, the festival of books that move your world
september 20, 2022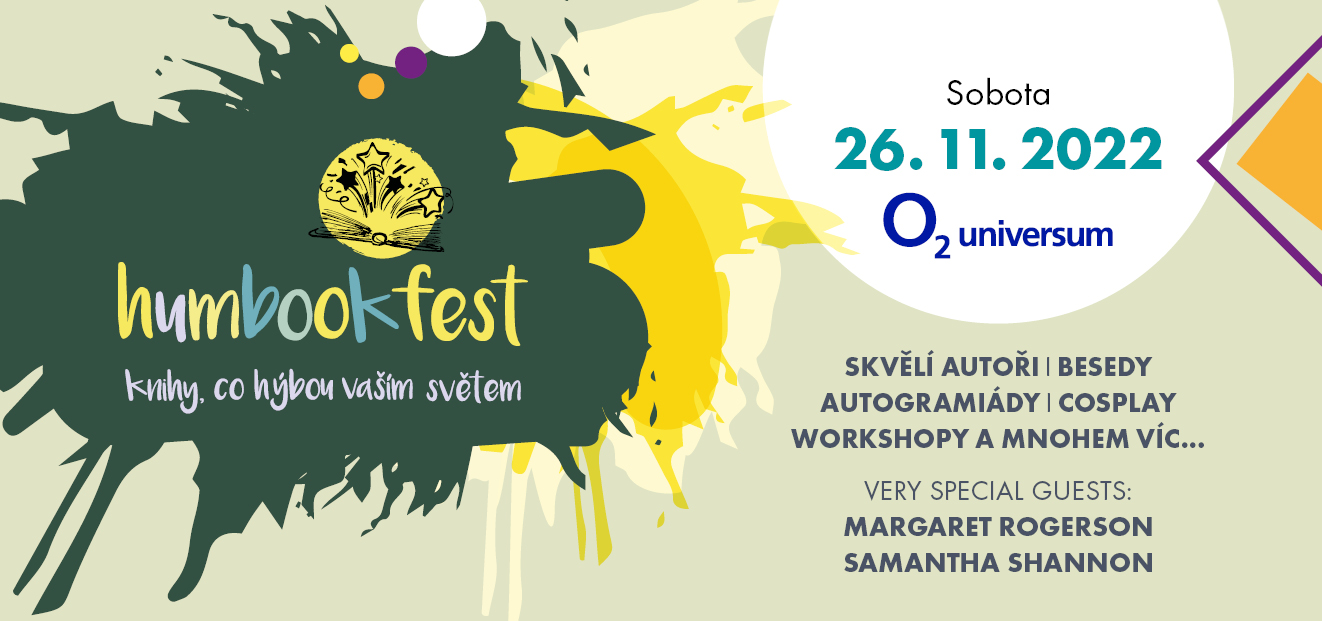 HumbookFest is a literary festival aimed at young adult readers, unparalleled in Central Europe. This year it will be held for the seventh time on Saturday 26 November at the O2 universum, and it will be held in style: it will offer visitors great Czech authors, many thematic talks, workshops and star foreign writers Margaret Rogerson and Samantha Shannon. And of course there will be a cosplay show, Potterfans, a gaming zone and many other original activities.
Margaret Rogerson is the author of the young adult fantasy bestsellers The Magic of House Thorn and Vespertina – The Dark Priestess. At HumbookFest, she will be presenting her new release, The Magic of Ravens, a gripping tale from the dangerous world of fairies. Samantha Shannon is the author of the cult fantasy series Bones, the first volume of which she published when she was just twenty-one. Her most recently published title in English translation is The Priory at the Orange Tree, in which she retold the legend of George and the Dragon. And she added several dragons!
Among the Czech authors, there will be no shortage of established names such as Nofreeusernames, Pavel Bareš, Kateřina Šardická or Anna Musilová. But there will also be other authors, authors and personalities – Radek Starý alias Sterakdary, Karolína Zoe Meixnerová, Tessa Carter, Markéta Lukášková, Sam Xabyssus and others. The transformation of social networks with book content, the evolution of young adult genre topics in the Czech Republic and around the world, writers' workshops and engaging debates – all this and much more will be HumbookFest 2022!
More information about HumbookFest can be found at www.humbook.cz and on Humbook's social media.
THE OFFICIAL SELLER OF TICKETS FOR EVENTS AT THE O2 UNIVERSUM IS TICKETMASTER. WE DO NOT WARRANT THE VALIDITY OF TICKETS PURCHASED FROM OTHER SELLERS.