AFTER PARTY Radio Kiss MILLENNIUM EXPLOSION at the O2 universe will be the biggest 2000s party
november 21, 2022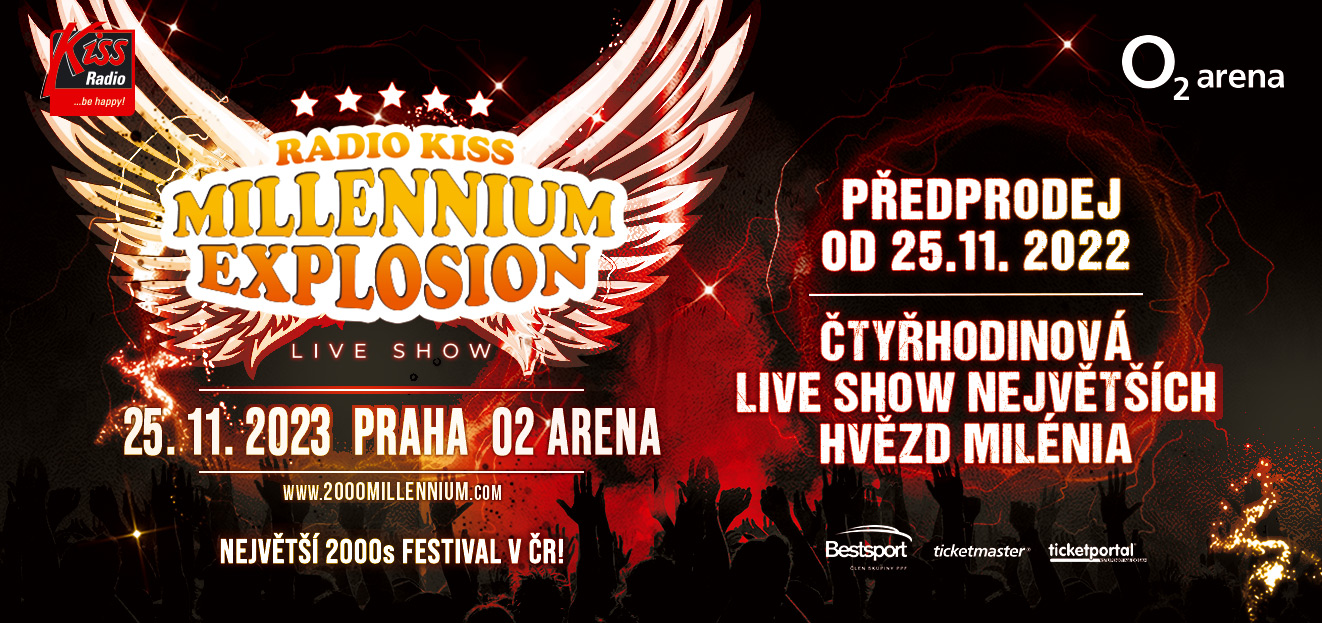 Not enough for a four-hour live show of exclusive millennium stars at the O2 Arena on 25 November 2023? Do you want to keep having fun, dancing, singing to turn-of-the-century music? Then the Radio Kiss MILLENNIUM EXPLOSION after party is just for you!
Immediately after the end of the biggest 2000s event in the 02 arena, the biggest 2000s party you've ever experienced will kick off. The O2 universe next door will be abuzz with your favourite Radio Kiss DJs and presenters and of course that's not all! We've got more shows lined up by artists from the era and maybe, just maybe, the names of the evening's programme at the 02 Arena will make an appearance at the party.
The party is for all the fans who don't want to end a raging party at eleven, which Radio Kiss MILLENNIUM EXPLOSION will surely be. Names like Cascada, Lou Bega, Groove Coverage, Las Ketchup, Reel 2 Real and many more promise an exclusive experience.
Priority for ticket purchases is given to main programme customers at the O2 Arena. We recommend you take advantage of this unique opportunity and don't miss the atmosphere of AFTER PARTY Radio Kiss MILLENNIUM EXPLOSION at a discounted price. As the capacity of the O2 universe is limited, purchase a ticket for the after party in a package with a ticket for the main show Radio Kiss MILLENNIUM EXPLOSION.
THE OFFICIAL SELLERS OF TICKETS FOR EVENTS AT THE O2 ARENA ARE TICKETMASTER AND TICKETPORTAL. WE DO NOT WARRANT THE VALIDITY OF TICKETS PURCHASED FROM OTHER SELLERS.