Anastacia has announced a new date for her Prague concert. She will arrive on December 2, 2022
october 26, 2022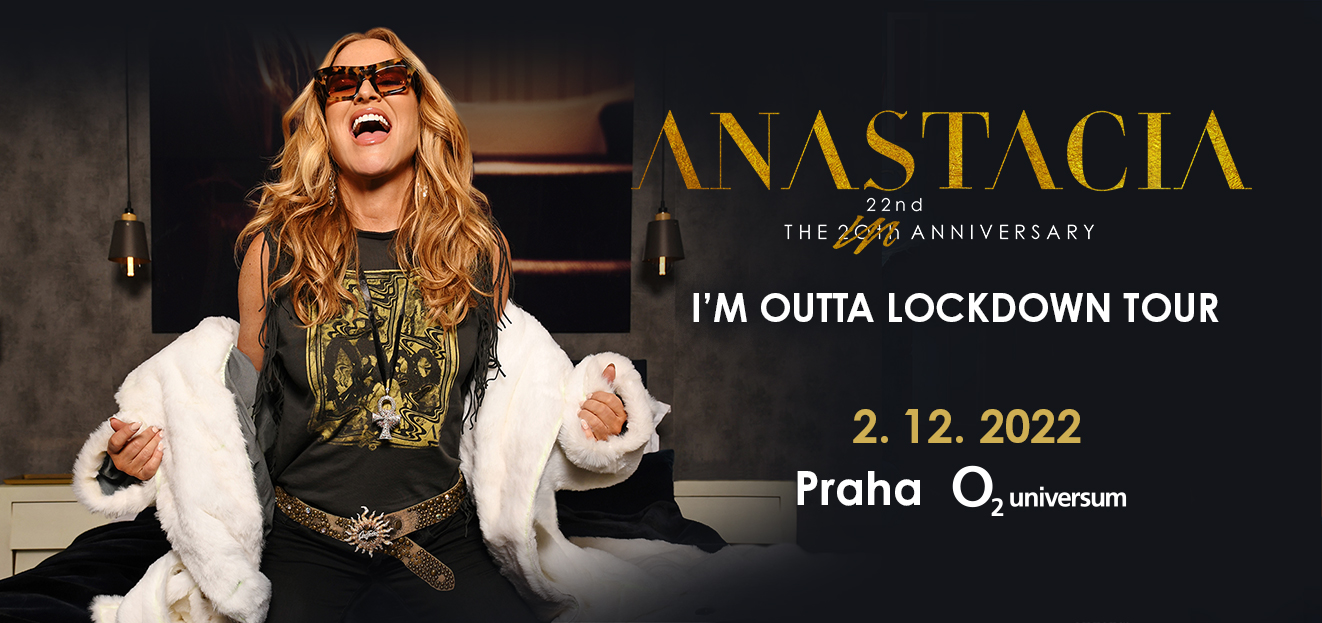 Dear Customers,
the organizer of the event has informed us that a new date has been announced for the concert of the singer Anastacia, which was originally scheduled for 4 October 2022.
The new date of the concert is December 2, 2022 at 20:00 at the O2 universum in Prague. Purchased tickets will remain valid for the new date without the need for exchange.
Statement by Anastacia:
"Hello everyone, I am extremely excited to announce the rescheduled tour dates!!! We managed to reschedule all the dates except Hamburg. Unfortunately this venue was no longer available. Your tickets are still valid and you can buy new ones on Anastacia.com".
THE OFFICIAL SELLER OF TICKETS FOR EVENTS AT THE O2 UNIVERSUM IS TICKETMASTER. WE DO NOT WARRANT THE VALIDITY OF TICKETS PURCHASED FROM OTHER SELLERS.