Dave Matthews Band returns to Prague after 5 years with new album "Walk Around The Moon"
september 19, 2023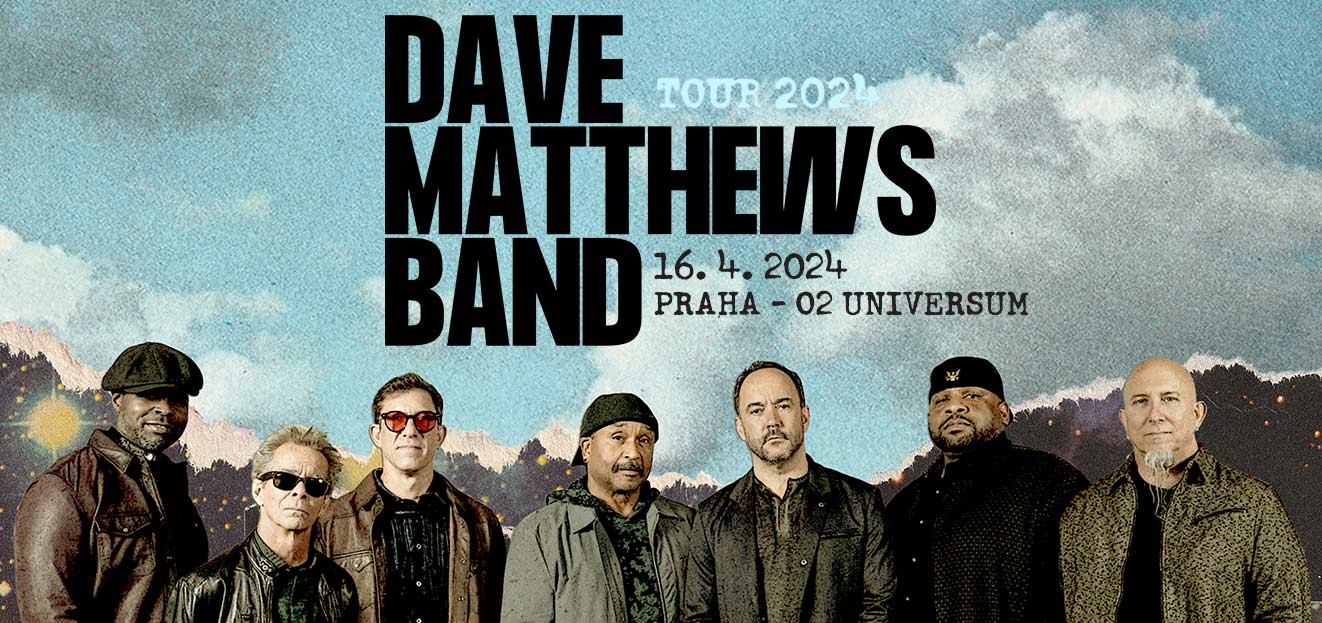 Dave Matthews Band has sold more than 25 million tickets since inception, making them the second largest ticket-seller in history. Matthews recently spoke with The Wall Street Journal about the band's new album, Walk Around The Moon, and their passion for touring. Read the feature HERE.
Pitchfork said, "Past and present iterations of Dave Matthews Band freely intermingle on Walk Around the Moon…['Monsters' and 'Break Free'] are highlights for the band as storytellers…"
In this GQ video, Matthews breaks down the band's most iconic tracks, including "Satellite," "Crash into Me," "The Space Between," "Everyday" and "Madman's Eyes." He also appeared recently on "The Howard Stern Show." Dave Matthews Band, which has sold a collective 38 million CDs and DVDs combined, will close out 2023 with a fall North American tour and shows in Pretoria and Cape Town, Africa.
About DMB:
The Dave Matthews Band, often referred to as DMB, is an American rock group founded in Charlottesville, Virginia, in 1991. The band is known for its unique blend of various musical genres, including rock, jazz, folk, and world music, creating a distinctive sound that defies easy categorization. The founder and frontman of the band is singer-songwriter Dave Matthews, who is celebrated for his emotive vocal delivery and intricate chord structures. The Dave Matthews Band is also renowned for its high-energy live performances and extensive jam sessions, earning a loyal fanbase that has contributed to making them one of the most successful touring acts. Despite relatively modest commercial radio and chart success, the band has multiple platinum albums to their name and has received numerous music awards. Their live shows are often considered events in themselves, characterized by improvisational renditions of their songs, intricate lighting effects, and an overall atmosphere that turns each concert into a unique experience.
THE OFFICIAL SELLERS OF TICKETS FOR EVENTS AT THE O2 UNIVERSUM ARE TICKETMASTER AND TICKETPORTAL. WE DO NOT WARRANT THE VALIDITY OF TICKETS PURCHASED FROM OTHER SELLERS.