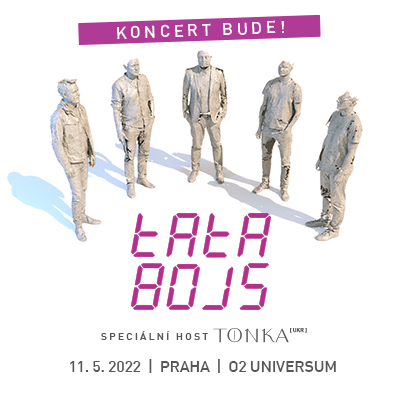 11.5.2022 19:30
TATA BOJS
Date
11.5.2022 19:30
Place
O2 universum, Praha
Organizer
LIVE NATION CZECH REPUBLIC s.r.o.
Download
Orientation Plan TATA BOJS Ticketmaster (159.11 Kb)

Price

790 CZK - 1 090 CZK
---
wheelchairer + guide
790 CZK + 1 CZK

Sale / reservation
Ticket sales have ended.
Box offices

Box office – entry no. 1, O2 arena
Mon - Fri
9:00 - 12:00
12:30 - 17:00
Event day
10:00 - 1 hour after the start of the event

Information
Bestsport, a.s. records of visitors and other persons in accordance with Privacy Policy.
On Tuesday, November 30, it was supposed to be an exceptional evening for Tata Bojs and their fans at Prague's O2 universum, when they were to enjoy a long indoor concert connected with a "live" christening of last year's album news Jedna nula. With regard to the current, deteriorating epidomiological situation, the holders of the Anděl 2020 Award in the Group of the Year category, in agreement with the organizing agency Live Nation, decided to move the concert again to 11 May 2022.
Of course, tickets already purchased remain valid for the new date of May 11, 2022. If you wish to return them, contact www.ticketmaster.cz.
The exceptional Tata Bojs concert had to be moved several times. Tata Bojs will finally have the O2 universe on May 11, 2022. The concert will be! The newly announced guest of the Tonka music project will also decorate it.
Tonka is a music project based in Kyiv, Ukraine in 2018 by the singer Alyona Karas and music producer Yaroslav Tatarchenko as an forward-thinking intelligent pop music. Two month later the band was joined by the well-known Ukrainian drummer Denys Shvets. Since 2018 Tонка released 4 EP albums, 8 music videos, performed at the biggest Ukrainian music festivals such as Atlas Weekend, Hedonism, Kurazh-Bazar, Dily Eco-fest and others and was signed by the biggest music-recording and publishing label in Ukraine "Masterskaya". Toнка reaches the hearts of new fans with the mixture of extraordinary idm-ish bold and brave music, unique voice and subtle lyrics. On February 22 Тонка presented a new mini-album «Знов молодість не буде» (Youth will not be again) and a lyric video «Рятівник» (Savior). The main message of the release: be brave and not be afraid.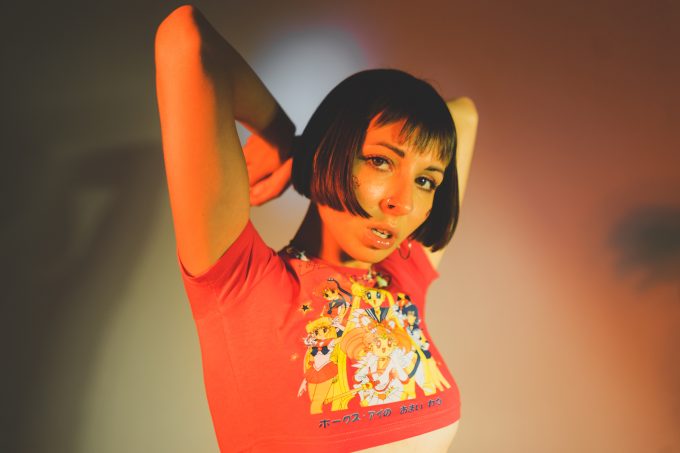 THE OFFICIAL SELLER OF TICKETS FOR EVENTS AT THE O2 UNIVERSUM IS TICKETMASTER. WE DO NOT WARRANT THE VALIDITY OF TICKETS PURCHASED FROM OTHER SELLERS.