Kapitán Demo's expected show at the O2 universum is moved from May 4 to Saturday, October 1, 2022
april 11, 2022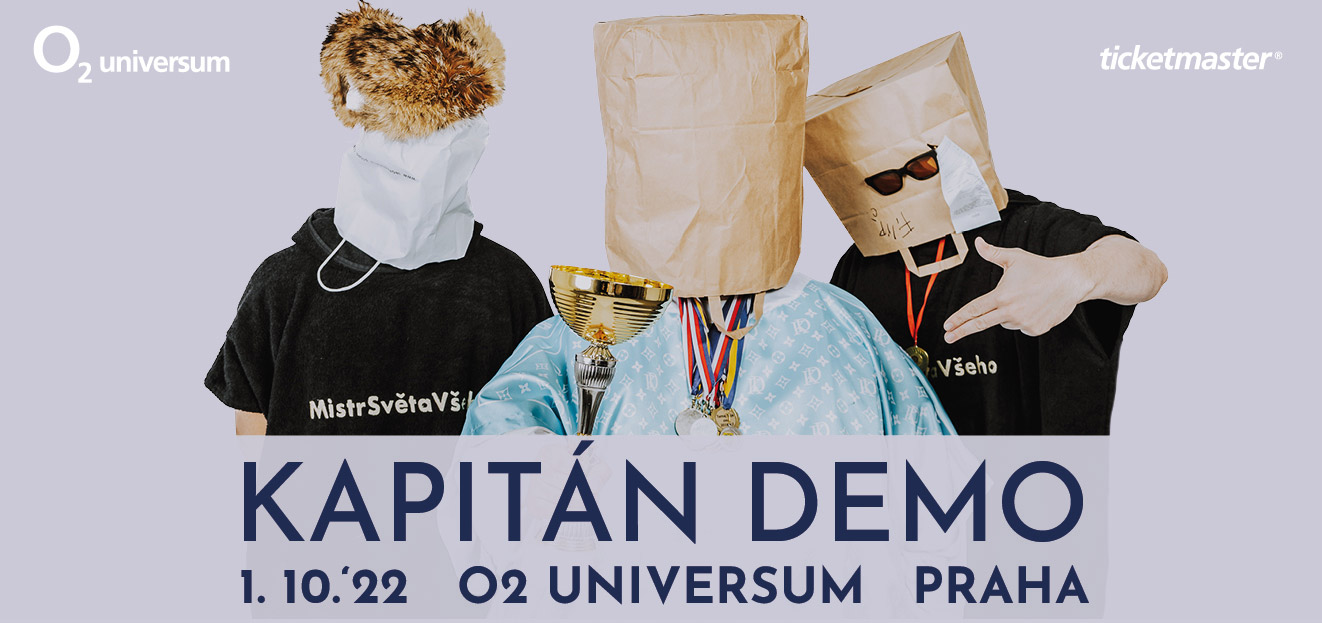 Kapitán Demo's expected show at the O2 universum is moved from May 4 to Saturday, October 1, 2022. Tickets that fans of the Czech-Italian businessman have bought so far for the original date remain valid and the champion will make a special meet & greet for these fans before concert with gifts.
Other tickets are still on sale in the Ticketmaster.cz network. Tickets for the original date remain valid and do not need to be exchanged.
The launch of the last released album, World Champion Everything, will take place with the participation of interesting guests from the ranks of Czech celebrities. There will be Dalibor Janda, with whom Demo sang the hit Let's Go Home and Gossip Someone, Jan Bendig with Zdeněk Godla, Tomáš Klus, Tomáš Klus revival, opera singer Kristýna Kůstková and many other VIPs.
"I went to the gas station like that once again to try to refuel like normal people and I had a vision, a vision of two ones and three twos. And then I found out that I had refueled my golden bug instead of diesel, and that was a sign. There can be no better date for baptism than with two ones and three deuces! And Saturday, my favorite day I don't do anything," said Captain Demo.
The album World Champion of All was released at the beginning of the year and the mogul Demo worked on it for over nine years. It's multi-platinum and according to Captain Demo, it's a harder record than the previous one.
You can definitely look forward to an unprecedented show, which is already standard at the master's concerts.
kapitandemo.cz
www.instagram.com/kapitandemo/
THE OFFICIAL SELLER OF TICKETS FOR EVENTS AT THE O2 UNIVERSUM IS TICKETMASTER. WE DO NOT WARRANT THE VALIDITY OF TICKETS PURCHASED FROM OTHER SELLERS.