Rough, wild, unmistakable… blues-rock singer Beth Hart will return to Prague on November 10
december 5, 2022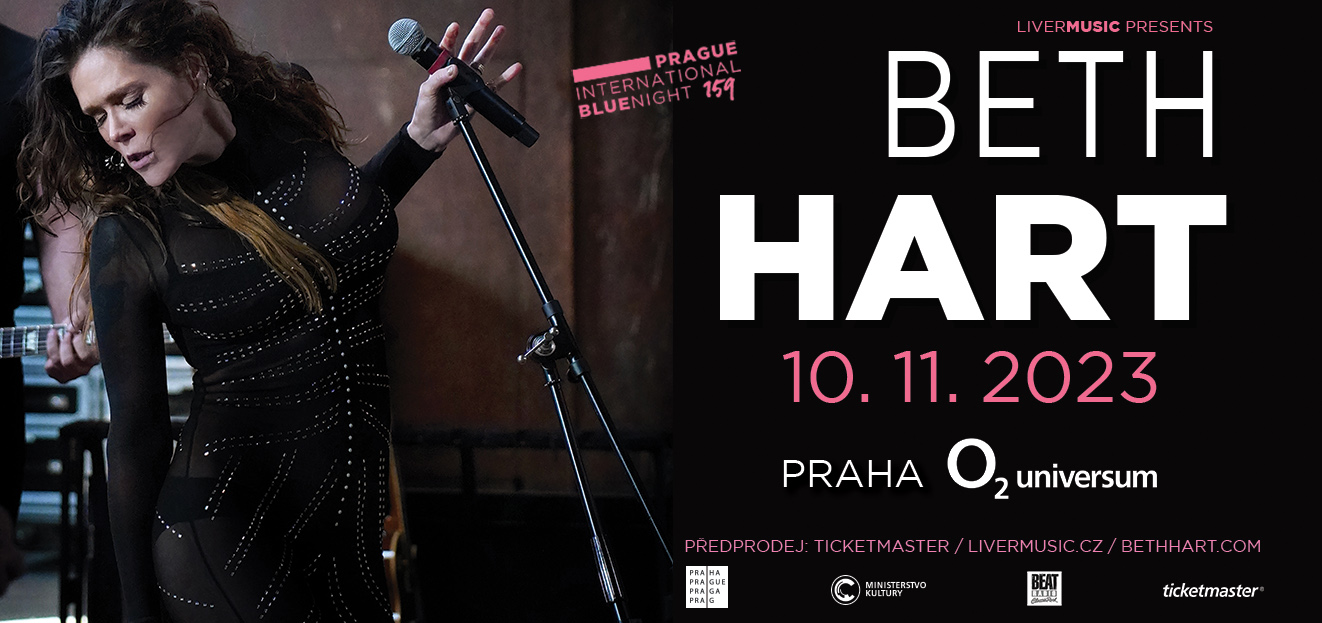 Beth Hart, one of the best contemporary blues-rock singers, Blues Music Awards winner and Grammy nominee, will return to Prague's O2 universe on 10 November 2023 after several sold-out concerts in the Czech Republic.
Beth Hart released her latest album A Tribute To Led Zeppelin this February, paying tribute to Led Zeppelin with her distinctive takes on famous hits. Her previous studio album, 2019's War In My Mind, also drew great acclaim.
Beth Hart is considered one of the most talented singers of her generation. She has sold out tours around the world including concerts at famous venues such as Nashville's Ryman Auditorium, London's Royal Albert Hall and Amsterdam's Ziggo Dome. She has topped the Billboard blues charts six times, has been certified platinum twice and her albums have reached the Top 10 several times in Europe.
Tickets for the Prague concert are available at Ticketmaster.
The concert is organised by Liver Music as part of the Prague International Bluenight series.
For more information visit www.livermusic.cz.
Beth Hart and Eric Gales | "I'd Rather Go Blind"
https://www.youtube.com/watch?v=ICmfLY_wG8E
Beth Hart – Caught Out In The Rain (Live At The Royal Albert Hall) 2018
https://www.youtube.com/watch?v=lzdJf7Hqttk
Beth Hart – Bad Woman Blues (Official Music Video)
https://www.youtube.com/watch?v=qiRiPtg9EFk
THE OFFICIAL SELLER OF TICKETS FOR EVENTS AT THE O2 UNIVERSUM IS TICKETMASTER. WE DO NOT WARRANT THE VALIDITY OF TICKETS PURCHASED FROM OTHER SELLERS.