The launch of the new album Mistr Světa Všeho by Kapitán Demo will take place on May 4, 2022 at the O2 universum
december 31, 2021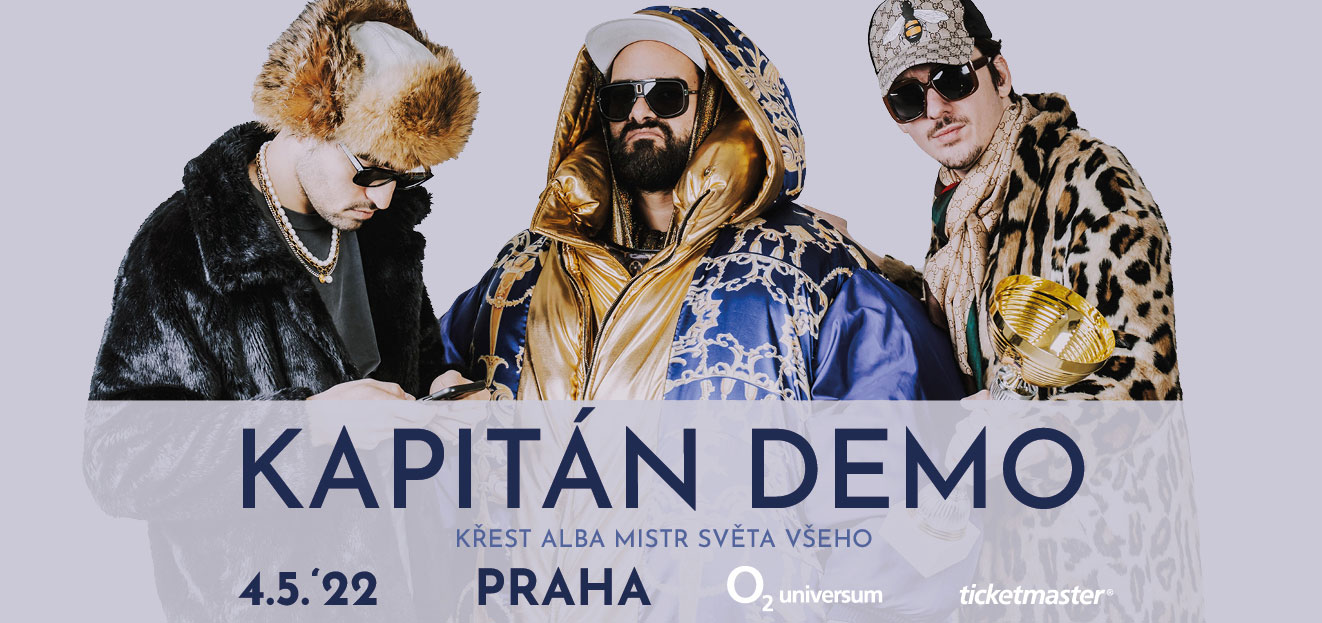 The launch of the long-awaited album of the Czech-Italian businessman Kapitán Demo entitled Mistr Světa Všeho will take place at the O2 universum in Prague on May 4, 2022. The new album, which will be released on the last day of this year, is packed with interesting guests from Czech celebrities. The megalomaniac concert will take place with the participation of several of them. Fans can look forward to, for example, the singer Dalibor Janda, with whom Demo sang the first single Pudeme domů a budeme někoho pomlouvat, Jan Bendig, Zdeněk Godla and many other VAT payers.
"Everyone who knows me knows that our concerts are unforgettable and that means they can't be forgotten. The same will be true at the O2 universum. The launch of the World Champion Everything takes place in three time zones and twelve dimensions. You will see everyone there who means something in the Czech show business, but also normal people like you," said the mogul Demo.
The new multiplatinum album Mistr Světa Všeho will be released on Friday, December 31, 2021, and Captain Demo allegedly worked on it for nine years. According to him, this should be the best recording ever. The last album was released in 2020 and was called Řekni mámě ať ti koupí Bentley.
Kapitán Demo's fans can buy tickets for the upcoming show at the O2 universum now. The concert also sells special tickets for families, which you can only buy in the 1st prize category. To apply the discount for children up to 150 cm, send the order (required number of tickets for adults and children) to the email: o2universum@ticketmaster.cz.
THE OFFICIAL SELLER OF TICKETS FOR EVENTS AT THE O2 UNIVERSUM IS TICKETMASTER. WE DO NOT WARRANT THE VALIDITY OF TICKETS PURCHASED FROM OTHER SELLERS.