The next edition of the Hardmission Festival – a mission into the world of harder styles in O2 universum
july 1, 2023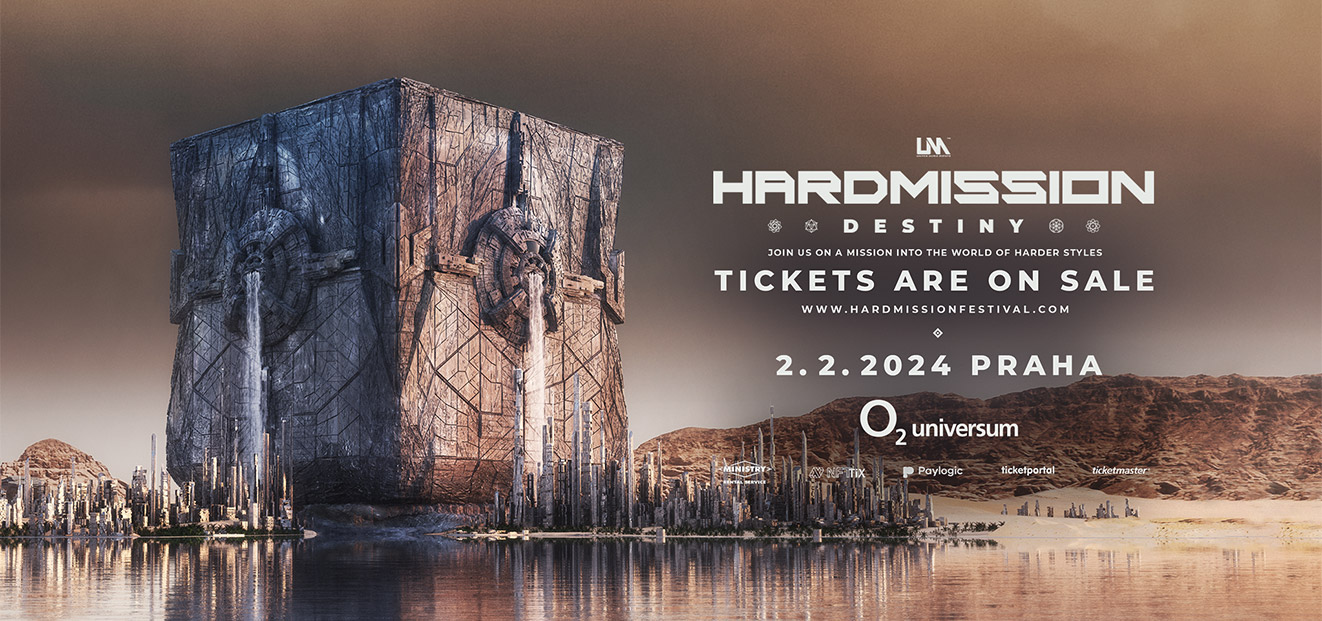 Following the success of the premiere edition of Hardmission, United Music presents the next edition. A mission into the world of harder styles with a top-notch lineup and breathtaking tailor-made shows.
United Music brings you a new spectacular audiovisual show of a global format after its successful Transmission, combining the latest technologies, laser shows, light shows, and special effects with perfect sound quality. The new venue – o2 Universum – will offer visitors amazing views of the stage from three floors, excellent acoustics, and easy access by metro line B. Prepare yourself for an electrifying show and more than a dozen international headliners on a huge unique stage and immerse yourself in a story that will take you to distant worlds and realities.
Hardmission and Techmission plan to go beyond the boundaries of human imagination and prepare their visitors for long-lasting unforgettable moments. Within Hardmission: Destiny, we will transport ourselves to a remote planet where a mysterious artefact lies, which has prepared an important space mission for the visitors. With Techmission: Immersive Reality II, we will be transported to another reality that will engulf us with its illusions. The heart of both events lies within the visitors themselves, who are an integral part of the festival and help create the image and atmosphere of the entire show.
Join us for the second edition of the Hardmission and Techmission festivals and let yourself be carried away by special effects, music, and unforgettable moments that await you at o2 Universum. We look forward to seeing you!
www.facebook.com/HardmissionFestival
www.youtube.com/playlist?list=PL93otVG1f8d4thiluyILlczRPZCK2hL_B
THE OFFICIAL SELLERS OF TICKETS FOR EVENTS AT THE O2 UNIVERSUM ARE TICKETMASTER AND TICKETPORTAL. WE DO NOT WARRANT THE VALIDITY OF TICKETS PURCHASED FROM OTHER SELLERS.