The organizers are moving Comic-Con Prague to 22.-24. April 2022
december 3, 2021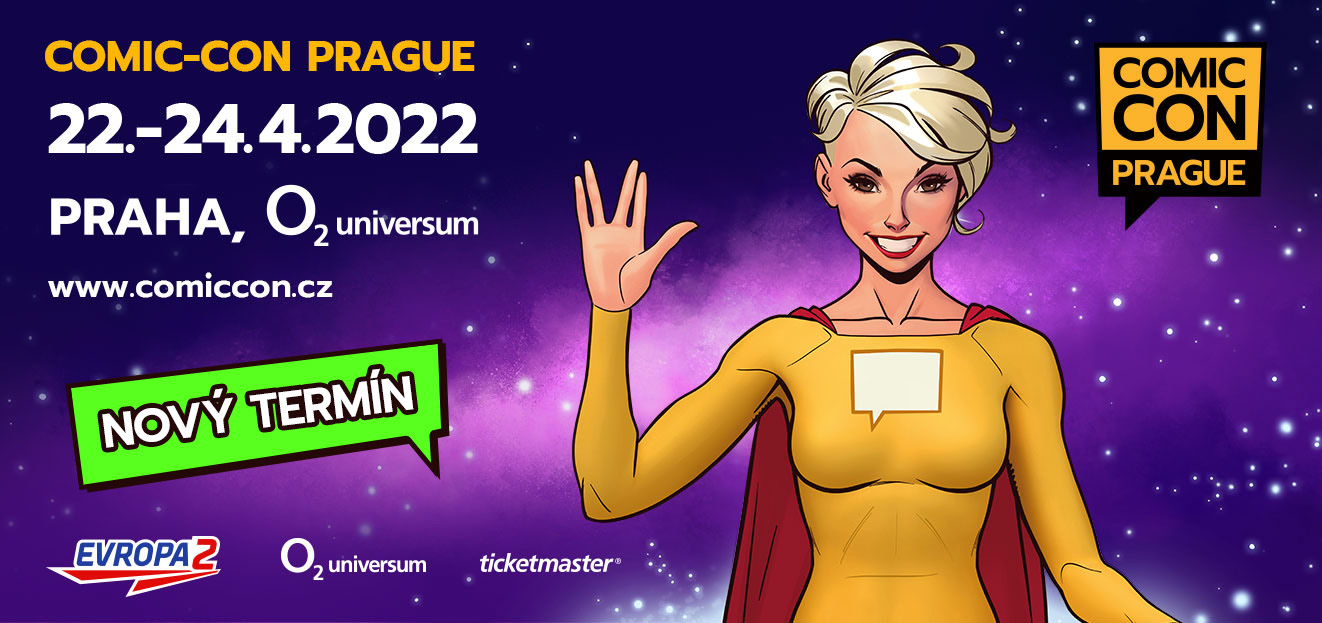 Today, the organizers of Comic-Con Prague announced that they were postponing the third year of the festival from February to a new date: April 22-24, 2022. It will take place again at the O2 Universe in Prague. Purchased tickets remain valid, in addition, it is possible to request a refund until December 17.
"Given the development of the pandemic, it is almost certain that we will not be able to hold Comic-Con Prague in February. We therefore decided to move the event to the earliest possible date, when the situation should be more under control, specifically on April 22-24, 2022. We will use the postponement to continue working hard on the program and expand it if possible. Tickets remain valid and although we have no legal obligation to do so, we will offer all owners the option of a refund by December 17th. Thank you for your understanding and support, we are really sorry for these moves. However, last year taught us that we have to deal with them and we can fight because Comic-Con is worth it," says Pavel Renčín, marketing director of Active Radio, whose production division NoLimits co-organizes the event.
Tickets can be purchased in the Ticketmaster network, collectibles and VIP tickets are again on offer.
Comic-Con Prague 2022 is jointly organized by Active Radio a.s. and Comic-Con Prague s.r.o., the main media partner is music radio Evropa 2.
You can follow the news and updates about the event on the web and social networks, where new more detailed information will be gradually added:
Web: https://www.comiccon.cz/
Facebook: https://www.facebook.com/comicconprague/
Instagram: https://www.instagram.com/comiccon_prague/