Xindl X postpones the concert at the O2 Universe to a new date May 5, 2022
18. november 2021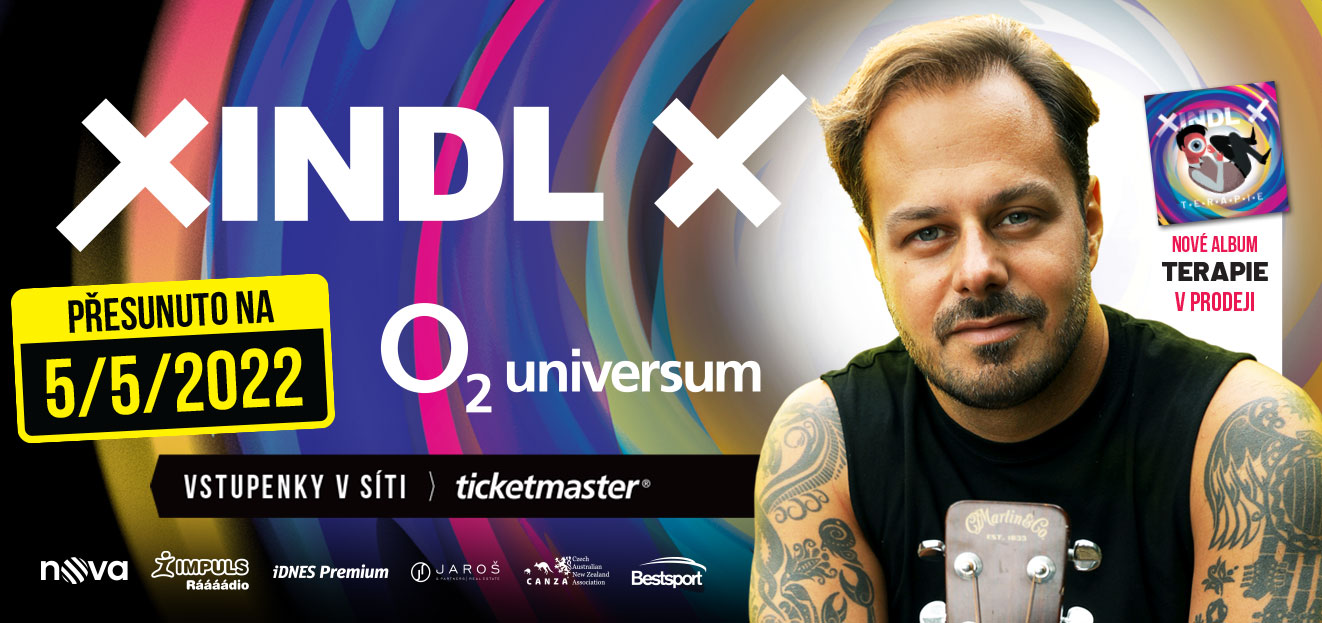 Xindl X's concert at the O2 Universe is moved from the planned date of 25. 11. 2021 (originally 30. 1. 2020 in the O2 arena) to the new date of 5. 5. 2022.
"One thinks, the pandemic changes … I think I used this sentence less than a year ago when I moved the concert for the first time. Unfortunately, due to the worsening epidemiological situation, we are forced to move the concert again at the O2 University in Prague. We are very sorry, but I believe that the fans will understand and support us and we will all meet on May 5, 2022. As they say… We will enjoy the concert wonderfully," Xindl X himself explains.
Already purchased tickets for both original dates (January 30, 2020 and November 25, 2021) remain valid for the new date May 5, 2022 and do not need to be replaced. New tickets can still be purchased in the Ticketmaster network.
More information on tickets at www.ticketmaster.cz.