ZAZ will share her energy and optimism with the audience on October 25, 2022 at the O2 universum in Prague
december 15, 2021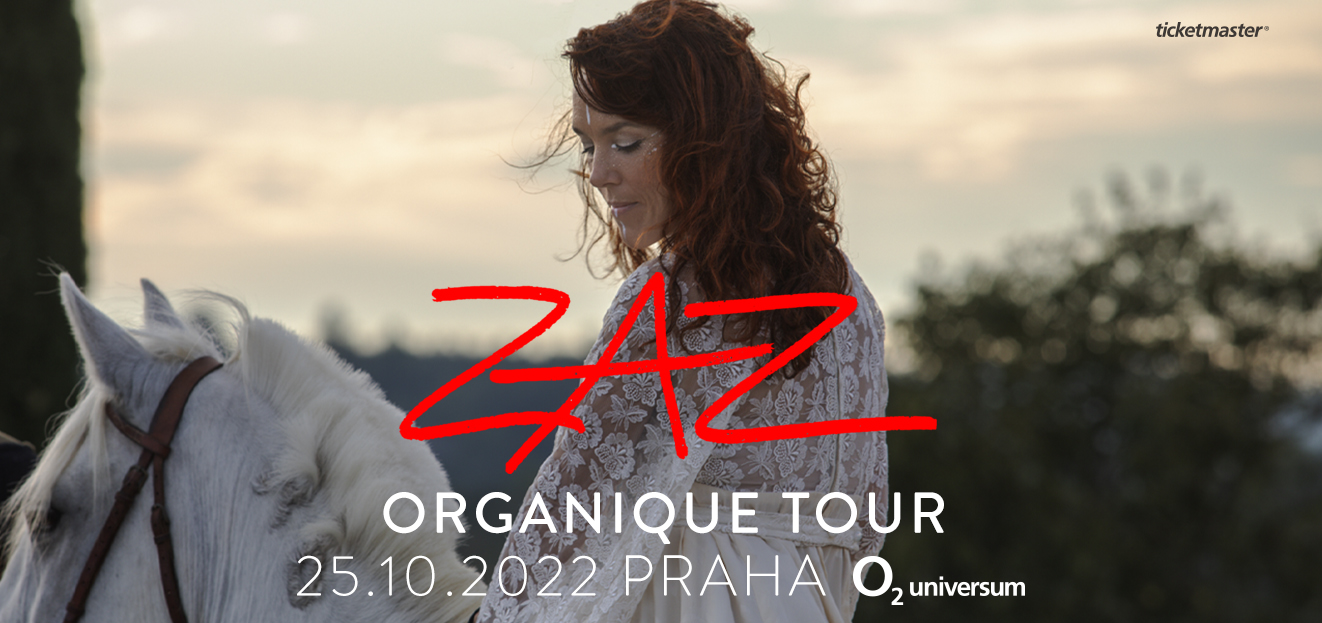 ZAZ enchanted the world with songs that combine the traditions of gypsy jazz, French chanson, melodic pop, swing, street charm with a taste of Latin and flamenco. ZAZ will present their new album "ISA" to domestic music fans at the O2 University in Prague.
Zaz returns to the stage with her fifth album, which she released in the fall of 2021. After releasing her first four albums, she followed three world tours, so she took a break for a while. The last album was created during the lockdown in the spring of 2020. In a forced and at the same time welcome solitude, the album was painted with sincere emotions like a series of paintings.
On the new album, Zaz collaborated with Dutch producer REYN (Vanessa Paradis, Stephan Eicher, Benjamin Biolay, Gaëtan Roussel, …), and they made sure to add their own color to each song on the album; they worked with a voice that didn't need to be introduced, as vivid as it was touching and always perfectly colored. The lyrics speak directly and are personal to intimate for the renowned artist Zaz.
Her tour, naturally called ORGANIQUE TOUR, is a return to the audience. Visitors will once again have the opportunity to experience Zaz's unique personality, discover new forms of her art and all her magic spells. They can fall in love again with her biggest hits Je veux, On ira, Éblouie par la nuit, Que vendra …, as well as her new song Imagine. An unusual, energetic show, positive and generous, which conjures a smile on your face, brings "de la joie et de la bonne humeur" and reminds us that Zaz should always look at the world with pink glasses.
This world tour will be another opportunity for Zaz and the public to get to know and meet the NGOs Zaz works with through her Zazimut project, adding a green color to "la vie en rose".
After all, isn't Zaz – her real name Isa – a lady of bright colors?
Official website of the artist: www.zazofficial.com
THE OFFICIAL SELLER OF TICKETS FOR EVENTS AT THE O2 UNIVERSUM IS TICKETMASTER. WE DO NOT WARRANT THE VALIDITY OF TICKETS PURCHASED FROM OTHER SELLERS.