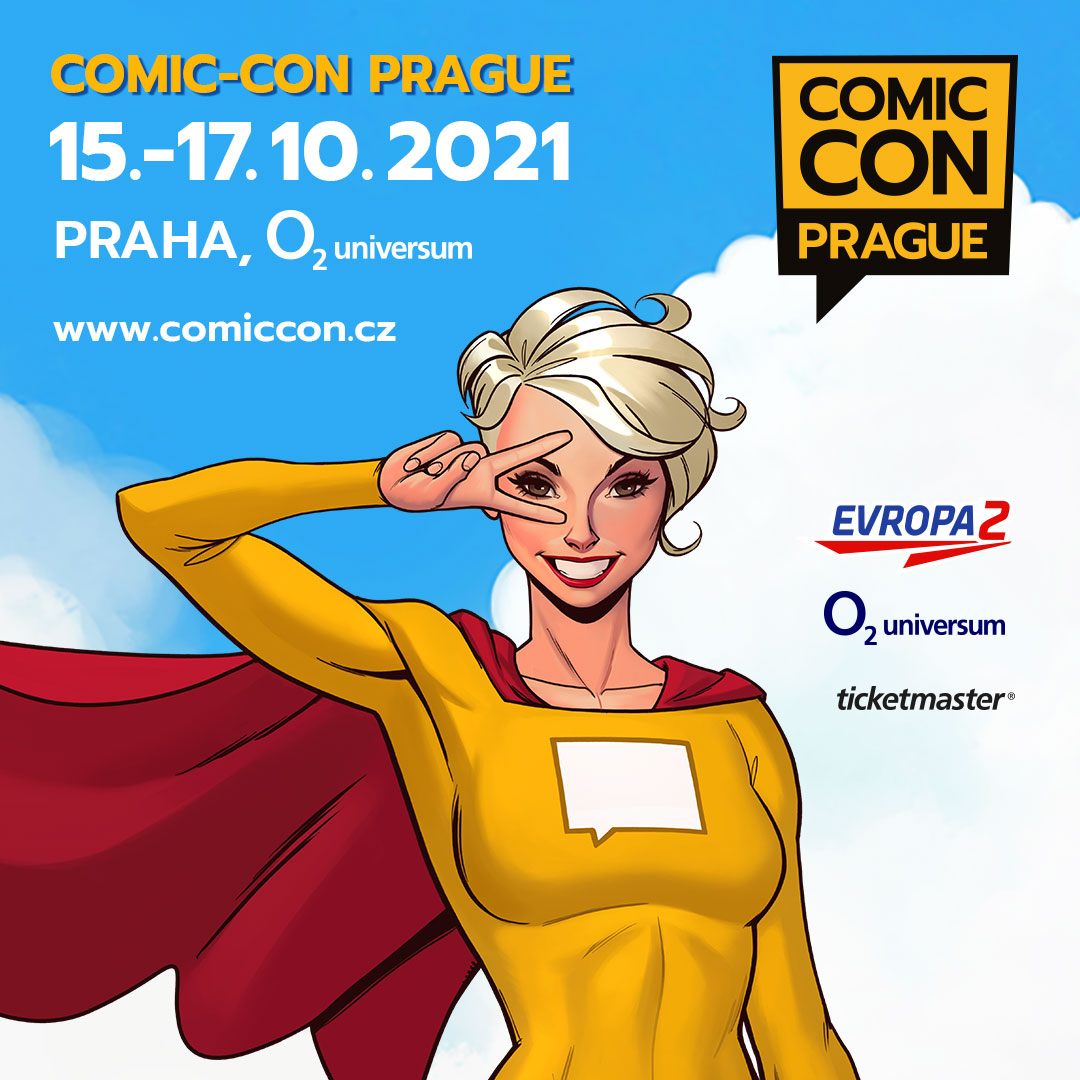 15.10.2021 13:00
15.10.2021 13:00
15.10.2021 13:00
15.10.2021 13:00
16.10.2021 09:00
17.10.2021 09:00
Comic-Con Prague
Date
15.10.2021 13:00
15.10.2021 13:00
15.10.2021 13:00
15.10.2021 13:00
16.10.2021 09:00
17.10.2021 09:00
Place
O2 universum, Praha
Organizer
Active Radio a.s.
Price

690-4990 CZK

50% discount on everything except VIP for children up to 9 years of age, incl.

For everything except VIP and 'Sběratelská vst.' we provide a 50% discount for wheelchair users and a 50% discount for his guide

Sale / reservation
Ticket sales have ended.
Box offices

Box office – entry no. 1, O2 arena
Mon - Fri
9:00 - 12:00
12:30 - 17:00
Event day
10:00 - 1 hour after the start of the event

Information
Bestsport, a.s. records of visitors and other persons in accordance with Privacy Policy.
The organizers announced postponement of Comic-Con Prague to the autumn term. Festival will take place between October 15 and 17, 2021, at Prague's O₂ universum. All the star guests previously announced promised their attendance by the October date. We can look forward to actors Ray Stevenson, actress Suanne Braun, artist Nikkarin and special effects creator Jiří Kilevník.
All tickets remain valid. In addition, the organisers offer the possibility of refunding tickets until 31.3. 2021.
You can follow news about the event on the web and social networks, where new more detailed information will be gradually added:
Facebook: https://www.facebook.com/comicconprague/
Instagram: https://www.instagram.com/comiccon_prague/
THE OFFICIAL SELLER OF TICKETS FOR EVENTS AT THE O2 UNIVERSUM IS TICKETMASTER. WE DO NOT WARRANT THE VALIDITY OF TICKETS PURCHASED FROM OTHER SELLERS.